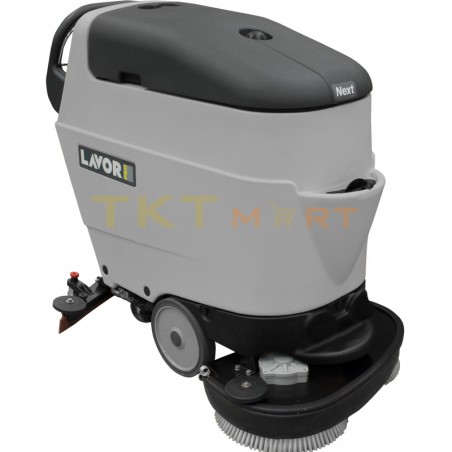  
Walk behind floor scrubber driers Lavor Next Evo 55BT
Walk behind floor scrubber driers Lavor Next Evo 55BT
Designed for the maintenance and deep cleaning of large areas (up to 1.700 m²). 

Especially suitable for cleaning: car shops, sales points, gym, health care. 
Security policy
Delivery policy
Return policy
Walk behind floor scrubber driers Lavor Next Evo 55BT
User friendly analogic control panel. Control lever for brush operation and detergent water outflow. ON/OFF battery cutout key switch, detergent regulation device. Thermal circuit breaker to protect vacuum motor and brush motor, battery charge lever indicator. Hour meter, water tank lever indicator. Detergent regulation device.
Automatic brush lifting 
Fully accessible recovery water tank with visual inspection 
Automatic detergent measuring system. 
Big size traction wheels. 
Handle with control lever 
Battery trolley for a quick and easy battery change. Big size wheels for better maneuverability and effortless use.
No customer reviews for the moment.